kanna Kitchen space at HDC KOBE 3F . Kitchen combining black super matte material and black wood.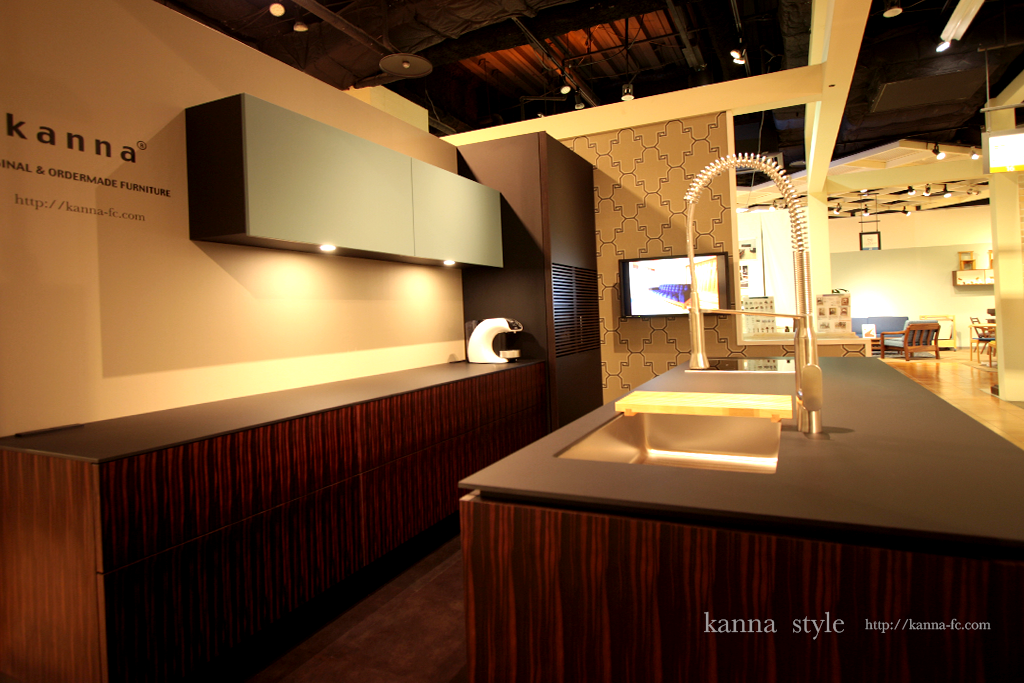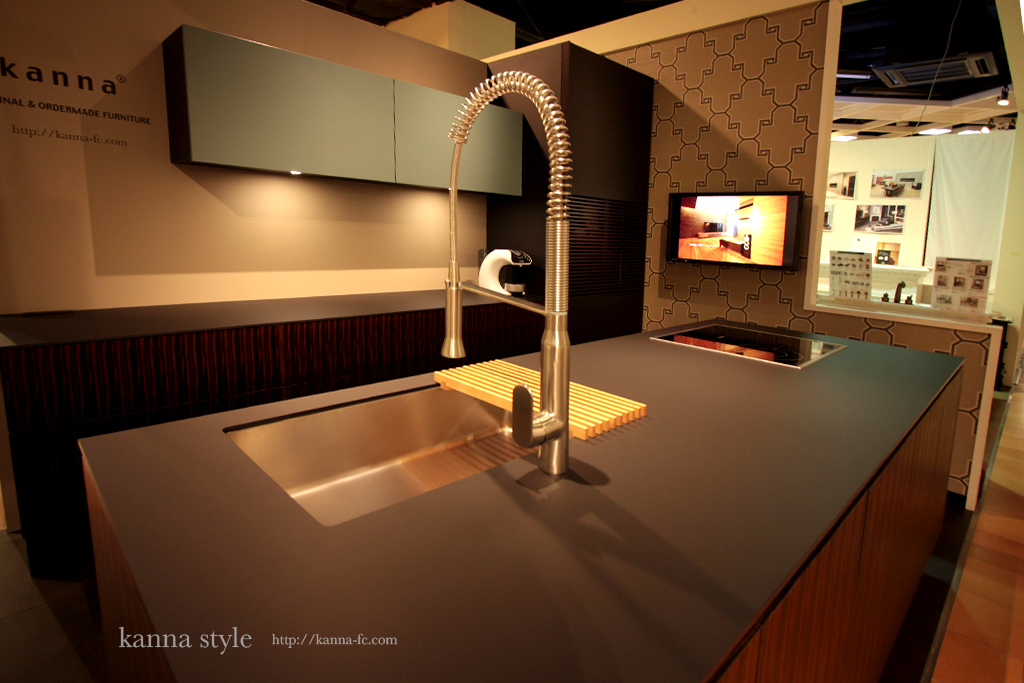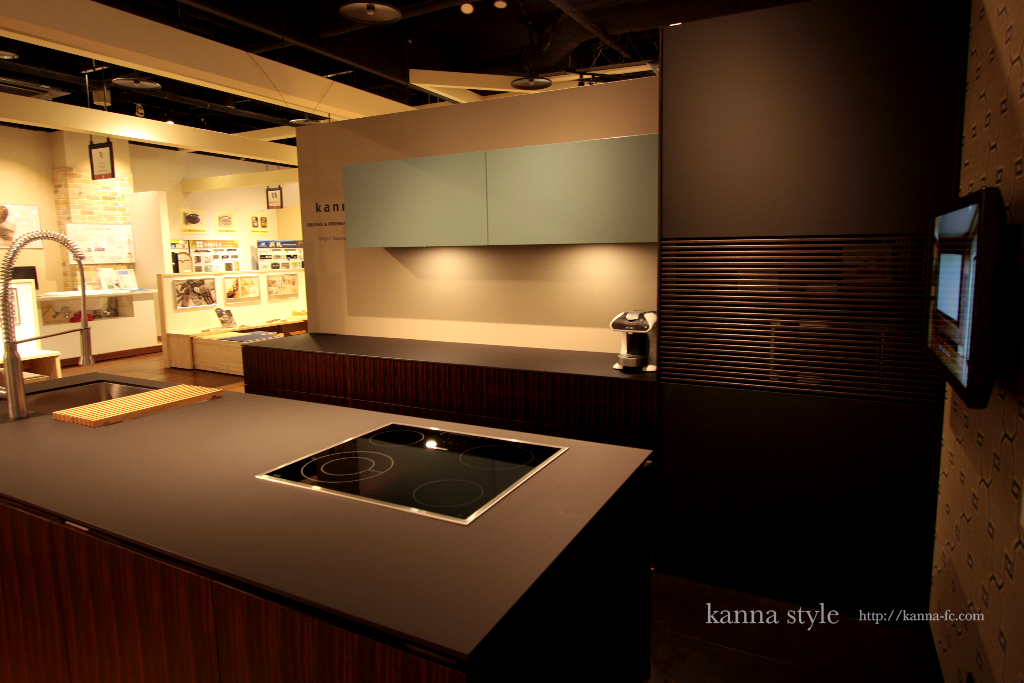 900mm×2500mm Island type kitchen and backboard.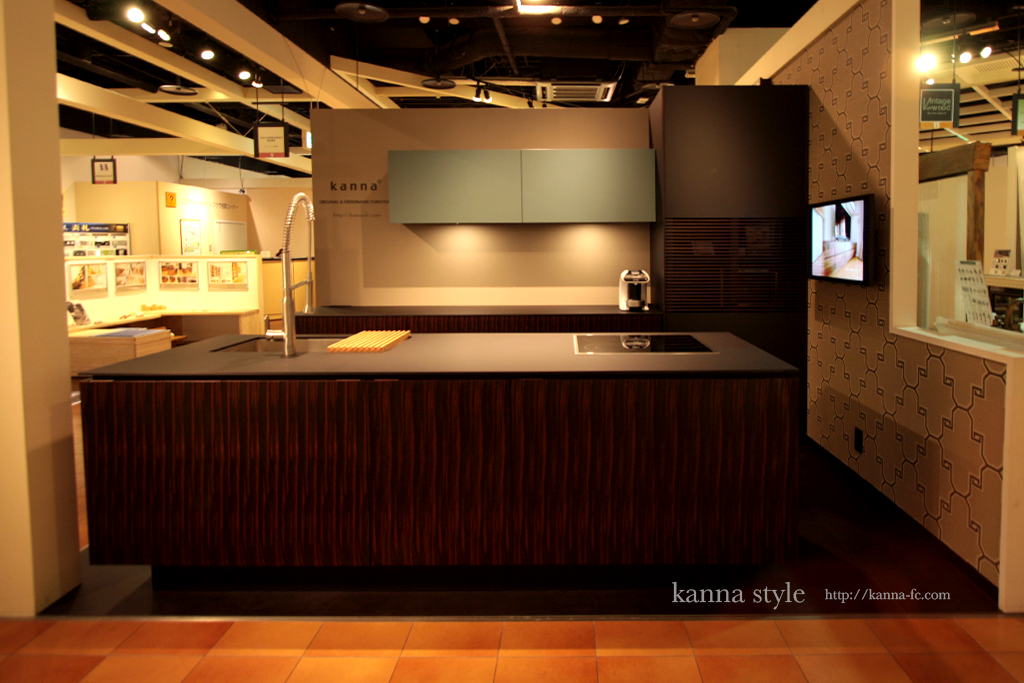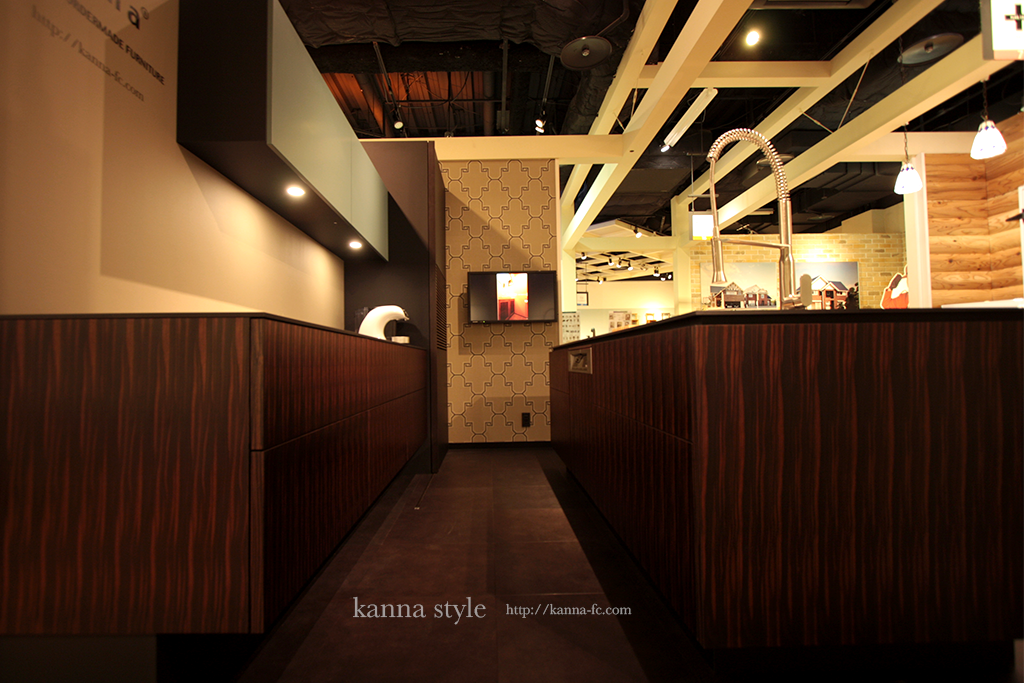 All the dinning side is stored, while the kitchen side has a tall storage of the sliding door and upper wall cabinets and drawers with the flip-up door. Miele's dishwasher and IH cooking heater are built in.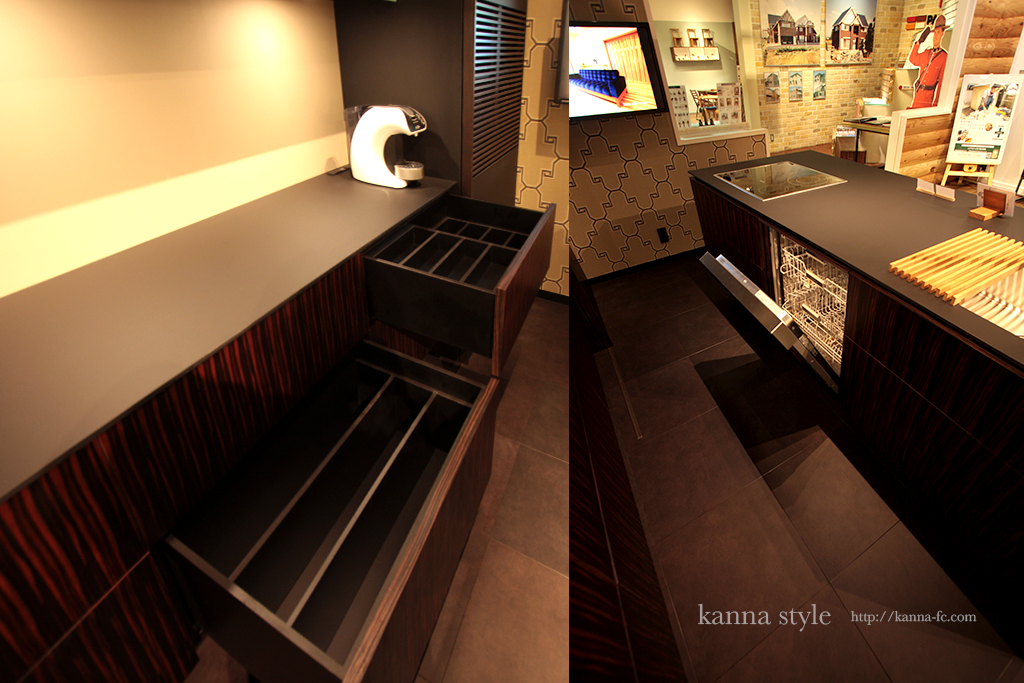 We stick to the color and product it. It unified into black and dark gray all.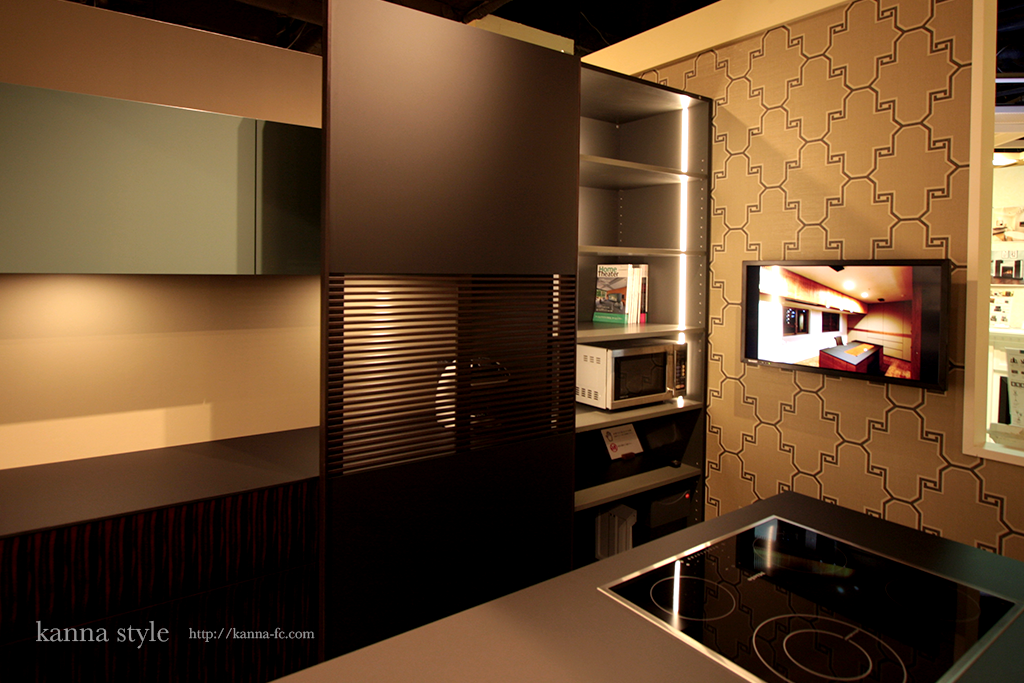 When opening the drawer , the lighting is turned on automatically.