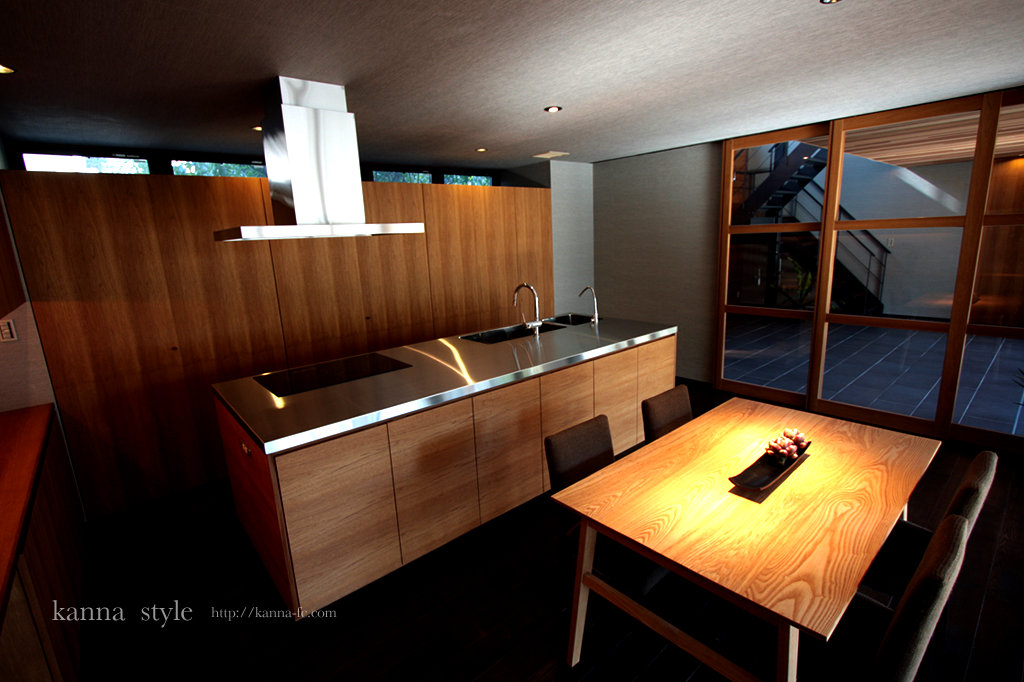 Island kitchen of teak wood, a backboard and a side counter were delivered.
A large Island kitchen of length 2900mm depth 1100mm.
A backboard also uses the same teak wood, and the back of the kitchen have 6 doors, and a refrigerator is also installed in the interior.
Counter store is arranged perpendicularly to store in the back and a work space is secured.