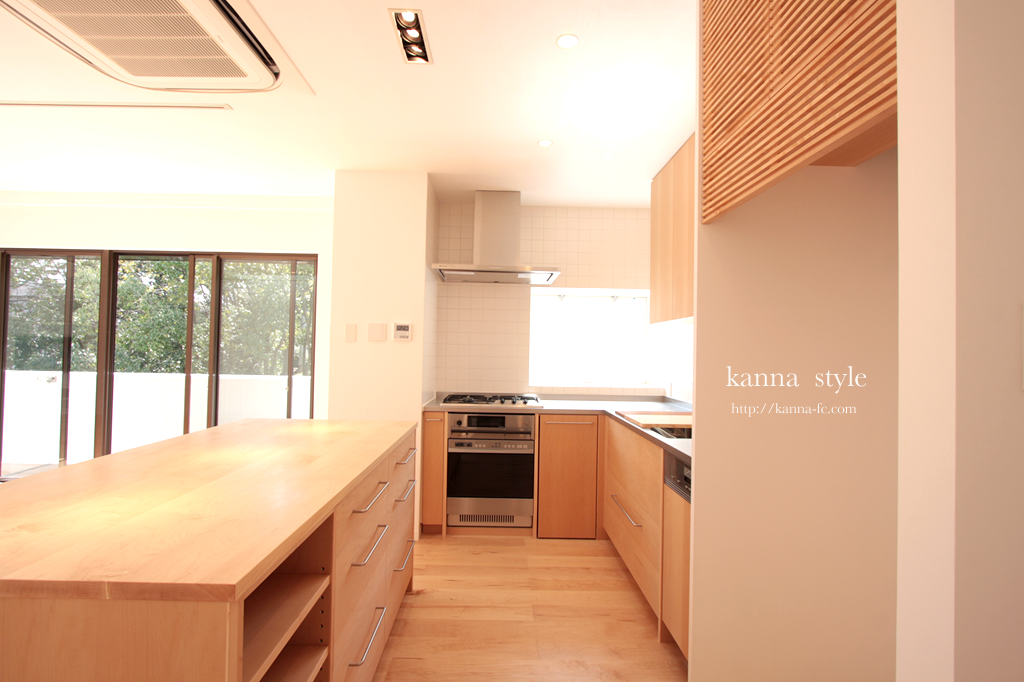 Kitchen made with hard maple material and island counter.
In the kitchen, we built domestic stove and oven, ARIAFINA's hood, Miele' dishwasher. 

Maple material and vibrated stainless steel are urbane sophisticated atomosphere.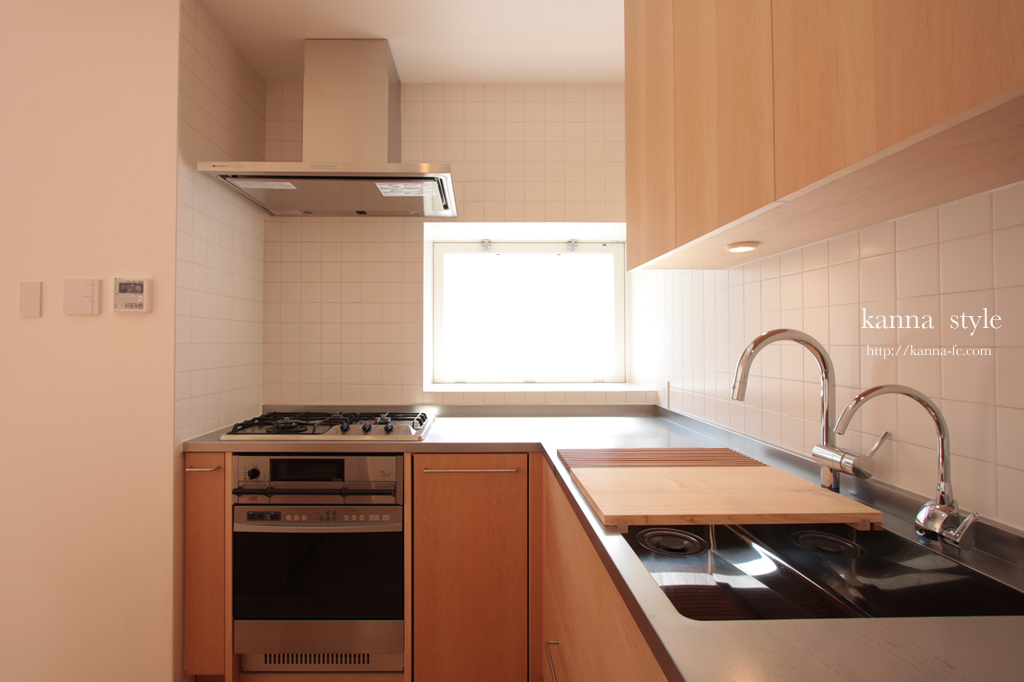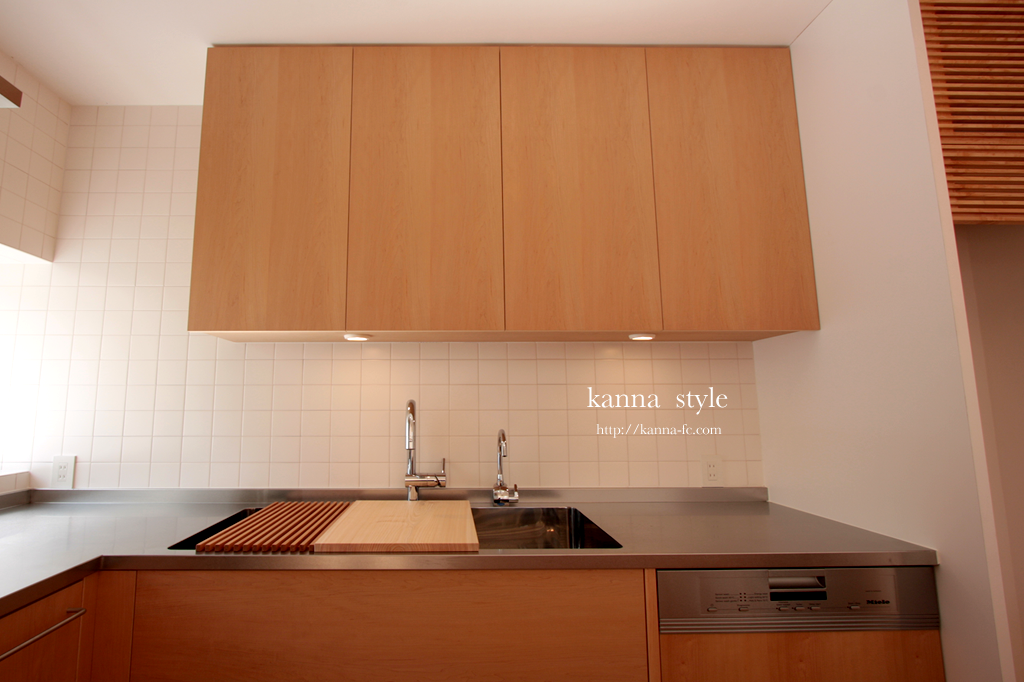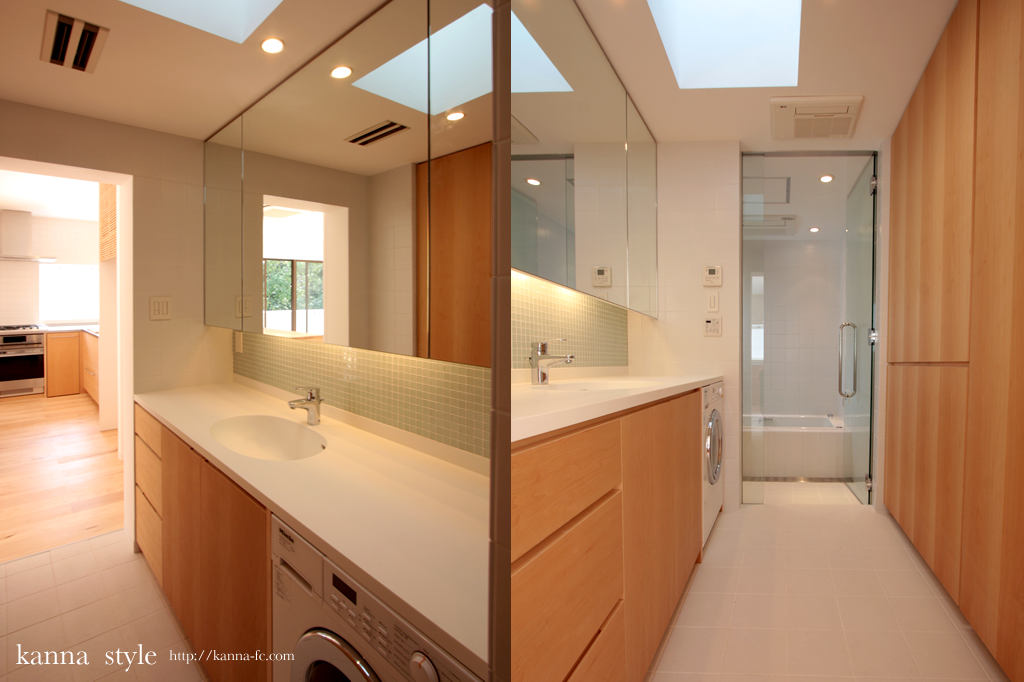 On the washstand, the Miele's washing machine was built in and the mirror was fitted with a defrosting heat wire.